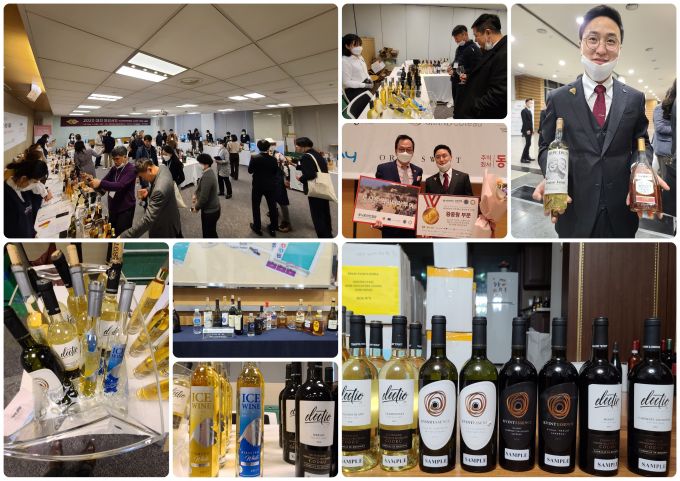 Wednesday, 23 December 2020
DAEJEON INTERNATIONAL WINE FESTIVAL 2020
The largest wine competition under the patronage of OIV in Asia, Daejeon International Wine Festival has established itself as a representing specialized wine trade show in Korea since 2012. It consists of the trade show itself, the Asia Wine Trophy, the Asia Wine Conference and the Korea Best Sommelier Contest.
Our 5-year-old divin KVINT was chosen for the final tasting of the Sommelier Contest. You can see the picture of the winner of the Korea Best Sommelier Contest, Jungmin An with the bottle of KVINT 5 y.o.
Wines-winners of the Asia Wine Trophy were presented at the Daejeon Wine Summit 100 held in Seoul. Among the best wines from France, Portugal, Italy, Croatia, Slovenia there were KVINT wines:
ICEWINE Riesling
ICEWINE Viorica
ELECTIO Sauvignon Blanc
ELECTIO Chardonnay
ELECTIO Merlot
ELECTIO Cabernet Sauvignon (Silver medal – Asia Wine Trophy 2020)
KVINTESSENCE Viognier-Chardonnay-Sauvignon Blanc
KVINTESSENCE Viorica-Solaris-Souvignier Gris
KVINTESSENCE Malbec-Cabernet Sauvignon-Saperavi
KVINTESSENCE Syrah-Merlot-Saperavi
Many thanks to the Director of Asia Wine Trophy and Asia Wine Conference, the Vice-President of Korea International Sommelier Association – Mr. Chan Jun for his invaluable contribution in promoting KVINT products in Korea.