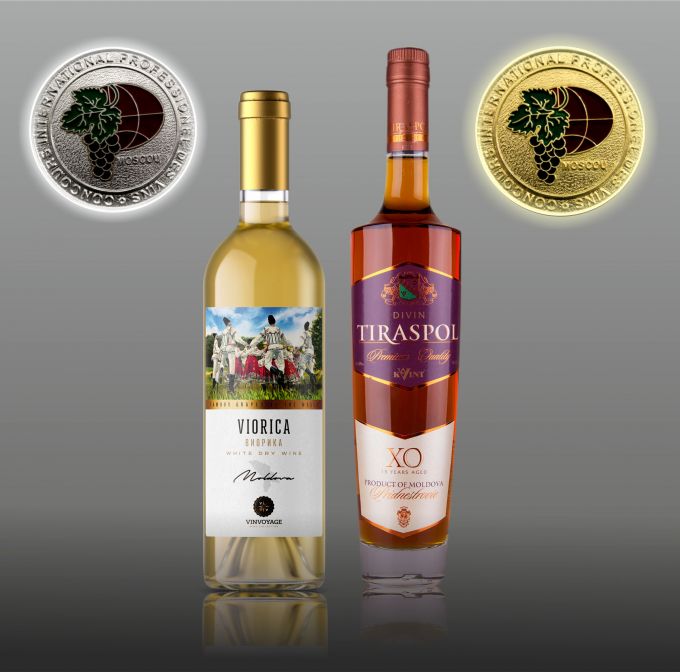 Monday, 02 December 2019
GOLD AND SILVER FROM MOSCOW
On November 13-22, the 23rd International Professional Competition of Wines and Spirits was held in Moscow. In total, several hundred samples from 17 countries, including Abkhazia, Azerbaijan, Armenia, Argentina, Belarus, Germany, Georgia, Israel, Spain, Italy, Kazakhstan, Moldova, New Zealand, Russia, Uzbekistan, France, Chile, were submitted to the competition.
Wine "Viorica" from VINVOYAGE series won a Silver medal.
Divin "Tiraspol" 15 years old was awarded with a Gold Medal.