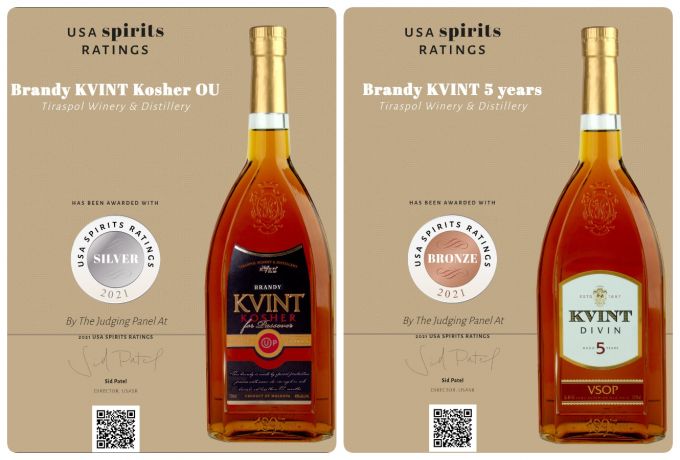 Monday, 16 August 2021
USA SPIRITS RATINGS 2021
The Tiraspol Winery & Distillery KVINT took part in the international contest USA SPIRITS RATINGS 2021 in San Francisco (USA). There were spirits from 49 countries presented in categories Whiskey, Brandy, Tequila, Gin, Vodka, and Rum. The jury panel judged the samples by Quality, Value, and Packaging. According to the results of the competition, KVINT beverages were awarded with two medals:
SILVER – Brandy KVINT Kosher
BRONZE – Divin KVINT 5 y.o.