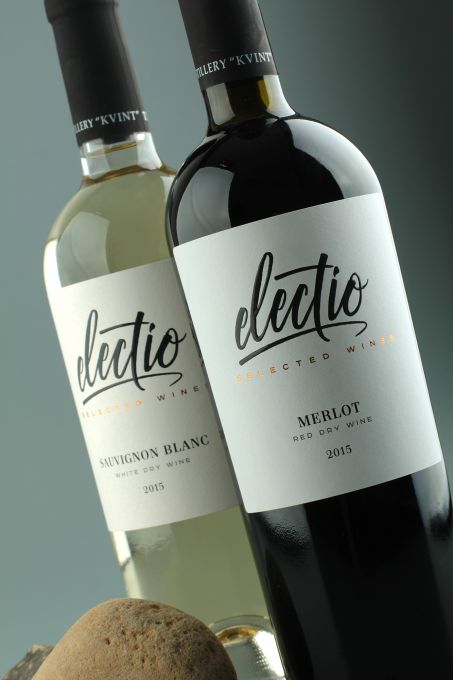 Tuesday, 09 August 2016
Merlot and Sauvignon Blanc with protected geographical indication from Electio collection
KVINT has launched into the market its first wines with protected geographical indication. According to the National Wine Register, the KVINT's vineyards located in terroirs of Doibani and Yantarnoe belong to the zone Codru. The first PGI wines of the vintage 2015 – Sauvignon Blanc and Merlot – were released under the brand "ELECTIO", which is a Latin word for a "meticulous selection", a speaking name, indeed! Grapes are sourced from the KVINT's own vineyards in the village of Doinbani.
The millesime Sauvignon offers appealing nose of intermixing notes of cassis and ripe gooseberry, with a touch of grapefruit and pineapple in the background. The intense palate retains good minerality and beautiful memorable persistency. This wine was already presented this year at the Golden Gryphon competition in Yalta, where it took a gold medal.

True wine-lovers will also enjoy an intense and perfectly balanced Merlot, having an amazing aroma and palate! It has a great ageing potential for stocking in a cellar. Recently it took a silver medal at «CHISINAU WINES & SPIRITS CONTEST 2016».